Putting aside the fact that I haven't been invited yet, I wanted to know what impact one should expect from speaking at TED.
TED was introduced 3 decades ago but it was in 2006 that they began sharing their videos on the internet.
On their YouTube channel there are almost 2,000 videos. They have 3 million subscribers and till now they had more than 366 million views. TED's owner, by the way, is no other than Chris Anderson, the founding father of the long tail theory.
TED's slogan is "Ideas worth sharing".
I wanted to see how the sharing works for the chosen ones who made it to the reputable TED podium.
It turns out that the most popular video on TED talk YouTube channel belongs to Tony Robbins, who spoke about "Why we do what we do". His talk was published on June 2006 and reached almost 8 million views!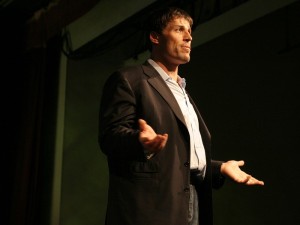 There is also one other talk that made more than 7 million views, 2 other talks that made more than 5 million, 6 that made more than 4 million, and altogether there were 61 talks till now that made more than 1 million views.
The other 1,823 talk didn't reach 1 million.
Actually most of them didn't even reach 20,000 views.
This is the curve of the 501 (out of 1,884) most popular TED talks on YouTube: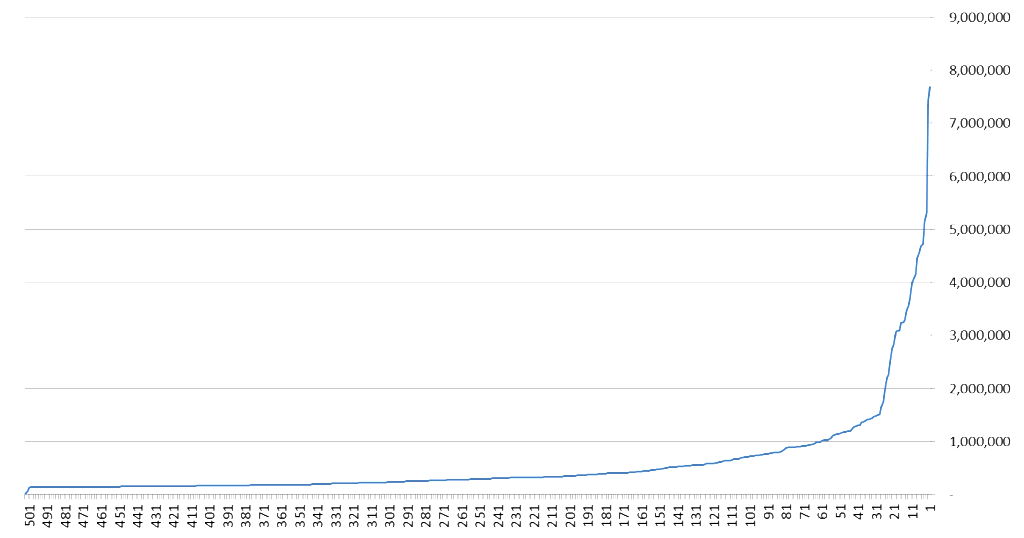 1% of the talks are responsible for more than 20% of the views.
5% of the talks are responsible for almost 50% of the views.
10% of the talks are responsible for 60%.
20% responsible for almost 75%.
27% responsible for 80% of the views.
It seems that although TED's slogan is "Ideas worth sharing" there are some ideas that worth much more sharing than the others.
In other words the short head works also on TED speakers, just like it does on Music, movies, Apps and books. All of TED speakers are exquisite and carefully picked, but still, some of them, a small minority is much more popular than the rest.
Anyway… I don't think I would say NO if I was invited.
If you want to hear me speak about the short head on your Podium, give me a call. I don't mind doing long tail talks for now.
Happy 2015.
Dan






by